Alterna vs. Ceramic and Stone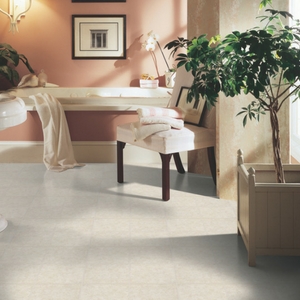 Armstrong Alterna is considered a great alternative to both ceramic and stone tile because it blends authentic looks with premium durability. How exactly does Alterna compare to these tiles? Let the experts at Parkland Carpet One help!
Appearance
Alterna is referred as engineered stone since it looks like real stone. The looks are so authentic that at first glance, it's nearly impossible to distinguish between Alterna and stone. Plus, Alterna is installed with acrylic grout that resists cracking and staining!
Durability
Here is where Alterna sets itself apart from ceramic and stone tile. Altera is water resistant, stain resistant, and it resists virtually all scratches and scuffs. Alterna is also stable enough to handle heavy foot traffic and other potential impacts. As a result, Alterna is suitable for any room in the house.
Comfort
Unlike ceramic and stone, Alterna is made from composite materials. So, the floor is flexible and relatively soft. At the same time, Alterna remains rather warm to the touch. The increased softness and warmth mean that Alterna is comfortable underfoot.
Maintenance
Alterna, given its durability and comfort, is easy to maintain. Spills can simply be wiped from the surface, and dirt and dust can be swept away without any issues. Alterna tiles are resistant to cracking, and are easily repaired or replaced if ever needed.
Visit us in Regina, SK to learn more about Alterna and other Armstrong flooring options!